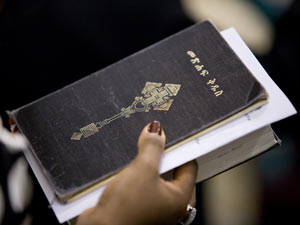 "Study to show yourself approved unto God, a workman that needs not to be ashamed, rightly dividing the word of truth."
(2 Timothy 2:15)
"Man shall not live by bread alone, but by every word that proceeds out of the mouth of God."
(Deuteronomy 8:3)
At EECD, we believe that every believer should be a part of a small group where the Word of God is central and where we share our life experiences and have communion one with another. We believe that this will give a believer the opportunity to grow and increase his or her knowledge of the Word of God.
There are over 20 weekly Bible Study small groups held in the homes of various church members in the Metro Denver/Aurora area.
All are welcome to join an EECD Bible Study group.
Please contact us at eecpastor@yahoo.com or pastorermias@yahoo.com to join a small group.