Pastor Endashaw Kelkele & Genet Mamo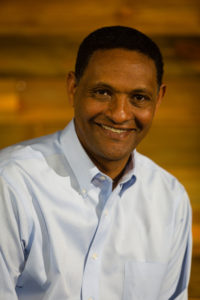 Pastor Endashaw and his wife Genet have been serving as senior pastor and first lady of the Ethiopian Evangelical Church of Denver since the early 1990's.
He is described as warm, compassionate, and down to earth by those who know him well. He was born and raised in Ethiopia and came to the United States by way of Kenya in 1989.
Pastor Endashaw earned his Pastoral degree from Colorado Christian University. He served under the leadership of the founding pastor of EEC Denver, Pastor Zeleke Alemu, until his appointment as senior pastor in the early 1990s.
Pastor Endashaw is passionate about preaching the good news to the lost, binding up the broken hearted, setting the captives free, restoring sight to the spiritually blind, and hearing to the spiritually deaf through preaching the inspired and infallible Word of God.
His responsibilities include preaching during the two Sunday morning services, preaching during the Wednesday evening service, communication with church members, and long-term planning for ministry outreaches, just to name a few.
Click here to watch a welcome video from Pastor Endashaw.