Pastor David Yirdaw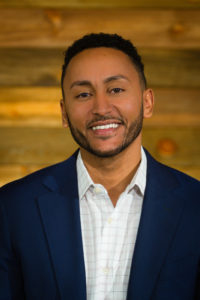 Pastor David Yirdaw has been serving the Lord in full time ministry since 2007. He started as a Resident Advisor for Covenant Church in Dallas Texas and later became a Youth Pastor in the Ethiopian Evangelical Baptist Church of Dallas. He has a heart for discipleship and reaching the lost with the love of God. Known as an adamant preacher of God's grace, his desire is to see the supernatural move of God in the lives of every believer.
Born in Ethiopia but raised in America, Pastor David and his wife Essey have a passion to serve their community here in America as well as their fellow Ethiopians.
Pastor David attained his Biblical Studies degree at Covenant Training Institute and later acquired his Bachelors Degree from Dallas Baptist University in Business.
Currently Pastor David serves as Youth & College Pastor for Ethiopian Evangelical Church of Denver. Under his leadership the young adult ministry called Avenue was birthed. Avenue strives to connect students to the passionate love of Jesus Christ in a relevant way.
Click here to visit the Avenue Denver website, home of the Avenue young adult ministry.