Pastor Ermias Amanuel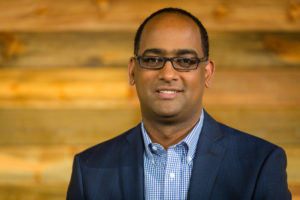 Pastor Ermias Amanuel has been serving as the associate pastor of the Denver Ethiopian Evangelical Church since the year 2000. He and his wife Saron Tesfaye were married in 2005. They are the proud parents of an energetic 3 year old daughter, Zoe, and recently greeted the arrival of their second bundle of joy, appropriately named Joy.
Pastor Ermias is passionate about reaching the lost, is full of the Word of God, and his ability to teach complex thoughts with such simplicity makes him a treasured part of the Ethiopian Evangelical Church's pastoral team.
He was born and raised in Ethiopia and comes to us by way of Canada. After receiving his Pastoral Degree from Masters Seminary in Canada, he came to Denver Colorado for his internship, and as they say, the rest is history.
In his capacity as associate pastor, Pastor Ermias' responsibilities include maintaining oversight, providing vision and leadership over Worship, Discipleship, special events, and other ongoing ministry programs, just to name a few.