Welcome to Ethiopian Evangelical Church of Denver
EEC Denver's Mission Statement


Because of the grace we have received, worshiping God and fellowshiping with one another through the love of Christ, we strive to preach the gospel to our community members in the Denver metro area, to minister to the body, mind and spirit of individuals, and to equip believers for the Great Commission.
Middle School Mission Trip Austin, Tx: July 22-28
Pastor Endashaw and his wife Genet have been serving as senior pastor and first lady of the Ethiopian Evangelical Church of Denver since the early 1990's.
He is described as warm, compassionate, and down to earth by those who know him well. He was born and raised in Ethiopia and came to the United States by way of Kenya in 1989.
Pastor Endashaw earned his Pastoral degree from Colorado Christian University. He served under the leadership of the founding pastor of EEC Denver, Pastor Zeleke Alemu, until his appointment as senior pastor in the early 1990s. Read More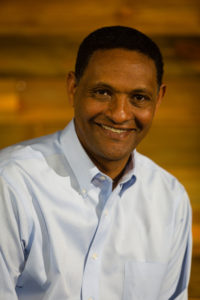 Pr Andy Kelkele የሕይወት እንጀራ እኔ ነኝ ዮሐንስ 6:25-35
Pr Andy Kelkele ስለ እየሱስ ሳይሆን እየሱስ ማወቕ ዮሐንስ 20:30-31